2024 WEA International Course Outline
Greeting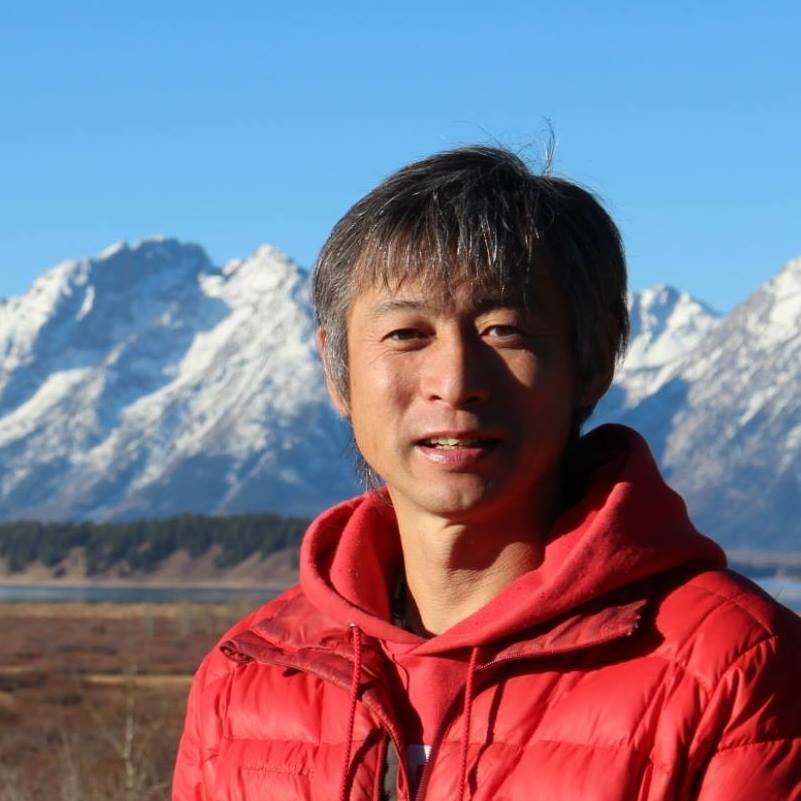 Taito(Co-Instructor/backcountry classroom Inc., CEO)
Hi Everyone, I am Taito Okamura, co-instructor of the course. I might be known by the name "Baku (means tapir in Japanese)" for Japanese student, but please call me Taito for other Asian students. I am so excited to share the outdoor leadership with US, Asian, and Japanese student and hoping this connection expands future development of outdoor leadership in Asian. We have 5 Japanese students and 3 other Asian students come from China, Taiwan, and Malaysia and similar number of US students. And also we will welcome two professional outdoor educators as apprentice from China and Philippine. I am looking forward to working together to progress Asian outdoor leadership in the future. Finally we can't forget the contribution of Dr. Joel Meier, who donated WEAJ to provide this course. I dream of some of you become to lead outdoor leadership of the world like him. See you in Little Rock, Arkansas in coming February.
Asian Students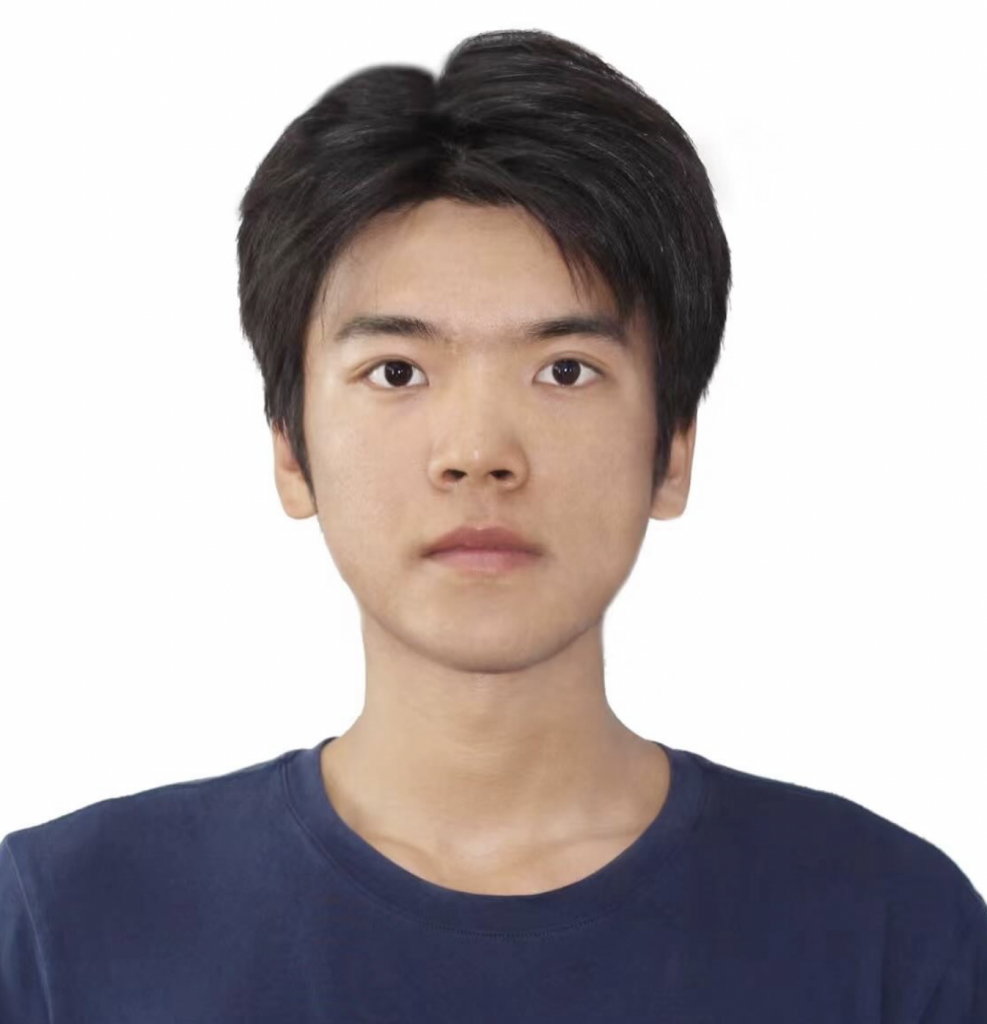 Hetong (Beijing Sports University)CH
My name is Bai Hetong. I have some hiking experience.The longest hike was over 15 days.Climbing ability is approx 5.12b. I enjoy being outdoors. I want to become an outdoor educator and university teacher.More of an expectation. Chinese people often say that there is a big gap between the development of outdoor sports at China and abroad. So I want to learn some cutting edge knowledge.And I can have a personal understanding and bring it back to my friends.Also very much hope that teacher and classmates can give some suggestions on personal growth. In general, this study is a process of broadening my horizons for me. Full of unlimited expectations but also worried about language.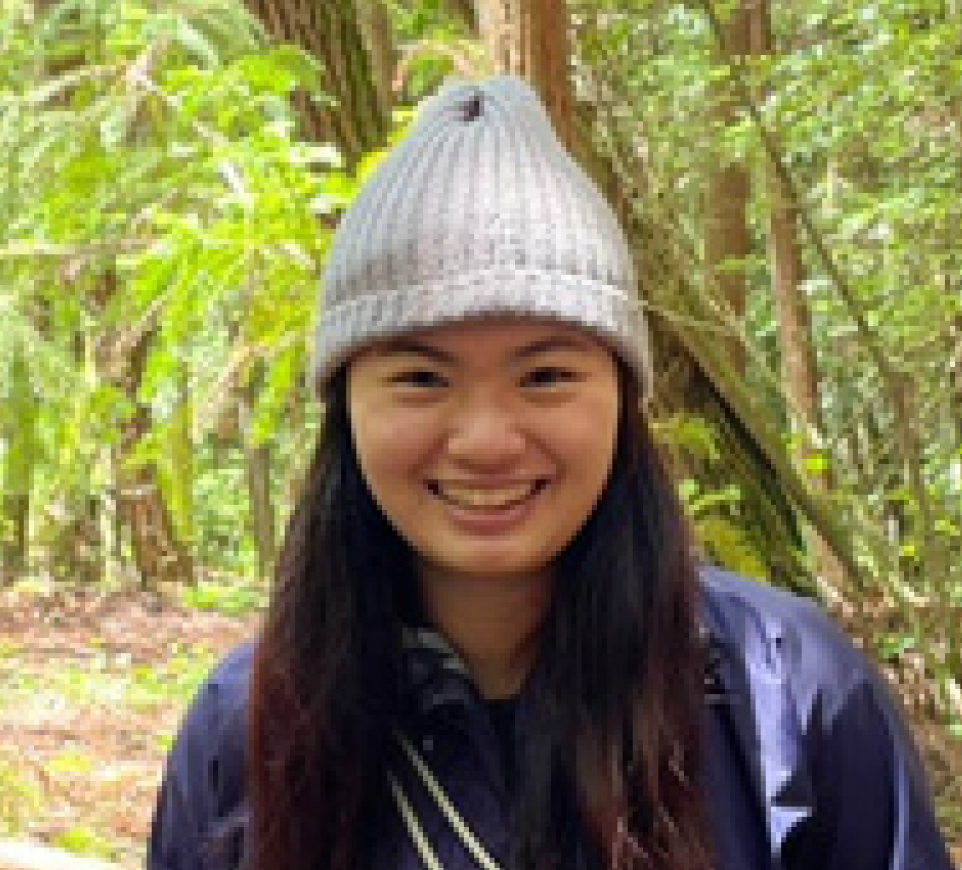 Jun (National Taiwan Sport University)TW
Hi ! I'm Wen-Jun Chen. You may also call me Jun , and I'm a passionate student in learning outdoor education. I like the outdoor activities to make our mind stronger and feel comforting . I want to learn more about how to teach people to know the mountains and forests with a interesting way . I wish I could increase the ability of the hiking risk management.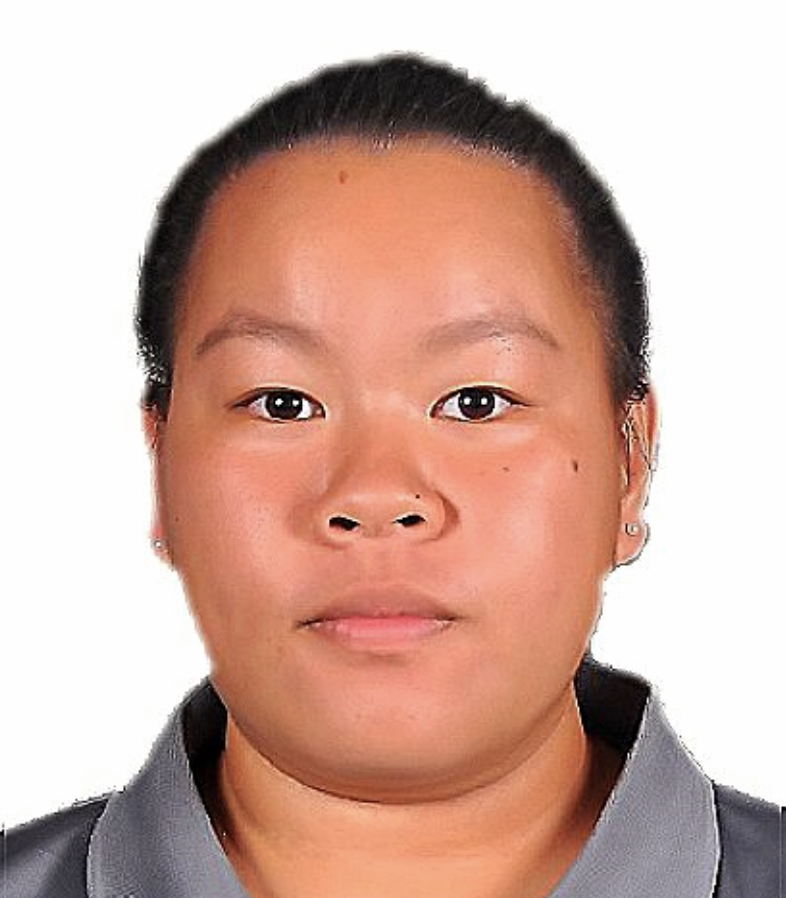 Ruth (Wilderness Inspirations)MY
Hi, I am Ruth Louis from Malaysia. I am currently working as an outdoor educator where I have the chance to facilitate others who are exploring the outdoors, ensuring their safety and making sure they have a good experience. From time to time, I also get to run different outdoor skills workshops such as fire starting, shelter building and more. I studied Park and Recreation in university and that is where I got more exposed to the outdoors. By attending the 2024 WEA International Course, I believe it will help me to be a better outdoor educator because it serves as a platform where I get to engage with participants from different backgrounds where we can share our views and practices with each other. Other than that, I also hope to exchange knowledge and learn from the other participants on how the outdoor industry is like in their countries. I am also looking forward to learn from Mr Jay Post and Mr. Taito Okamura, who are well versed and experienced. All in all, what I expect from the course is that I will be able to learn and share with everyone and have a good time.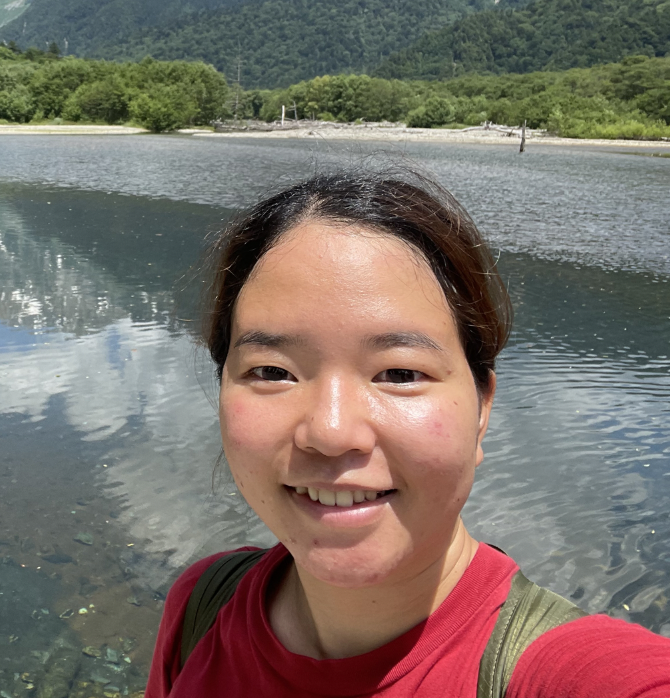 Rika (Hino Social Education Center)JP
I'm Rika Morimoto, so please call me Rika in the course. I was born and brought up in Kanagawa, Japan and live in there as well. I belong to Hino nature school in Hino Social Education Center for an outdoor volunteer leader. We provide many children with valuable experiences through outdoor activities, cultures and arts twice or three times a month. We do our programs with LNT movement. Talking about my character,I can say that I am polite, responsible, and hard-working. In addition, being a sociable person, I easily adapt to a new environment, and I like trying new things as well. Moreover, I am a lover of nature, so I like to go hiking and camping. I like cooking as well. I've been into making handmade things lately. I'm excited this course because I can experience outdoor adventure in US. Furthermore, I'd like to learn much more about outdoor skills in wilderness and the history of America's outdoor. Moreover, I'm looking forward to learning with overseas students. I'd like to exchange each cultures as well. I'd like to work in a job related to outdoor education industry, so I should be hard to learn in this course. It would be great experiences in my life.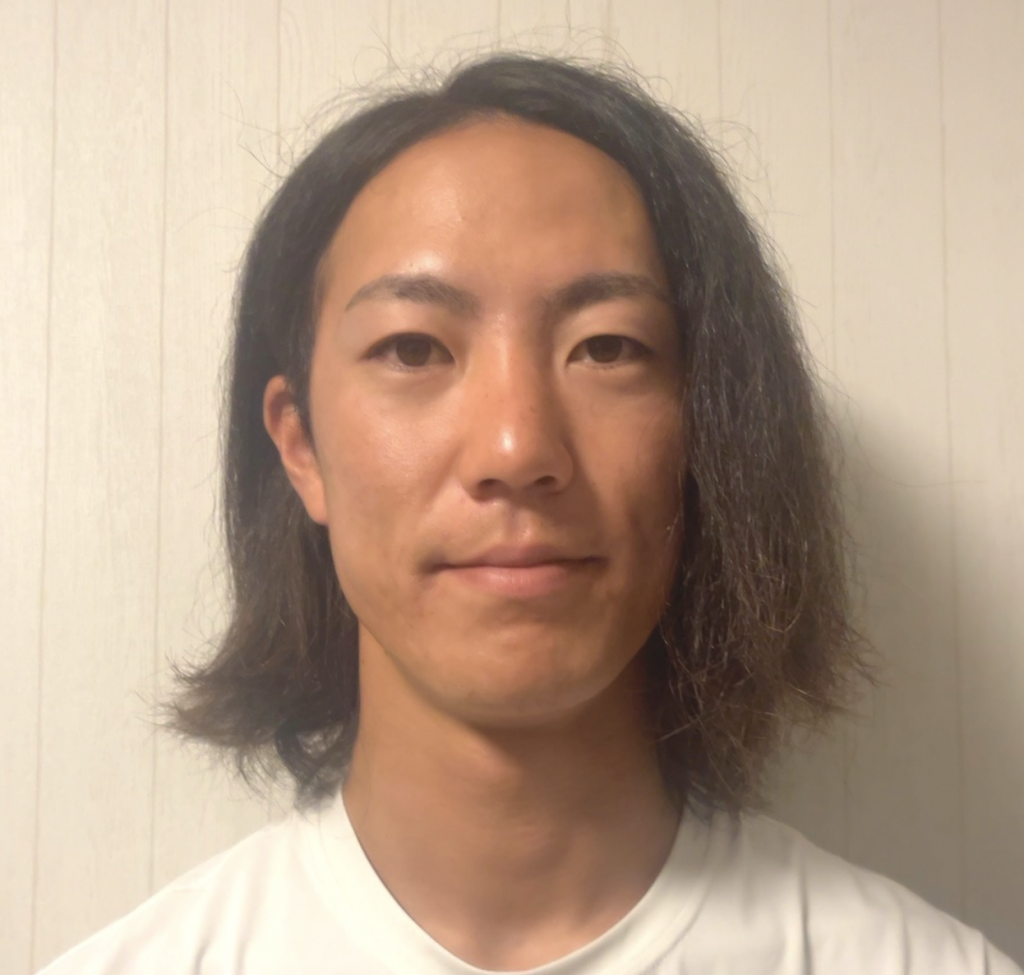 Kimuny (International Nature and Activity College)JP
I'm Ryosuke Kimura. Please use Kimny as the course name. My organization is International Nature and Activity College. I look forward to participating in this National Course. In the future, I would like to work in outdoor education. For that I want to learn skills as an outdoor educator for this. Also want to see the field of outdoor education overseas and apply it to my work. actually a little nervous because it is my first time abroad, but I learned a lot at WEAJ and wanted to learn even more. Looking forward to seeing you all!
Omochi (International Nature and Activities College)JP
I'm Tomoka Hanamoto. My nickname is Omochi (rice cake). I want to learn more about wilderness education skills in this course. In particular, I would like to improve my facilitation skills. Another thing I want to learn is teaching skills. There are many teaching methods at WEA. I want to understand them and be able to choose or combine them in my own way. I am still not at a high enough level as an outdoor leader, so I want to learn a lot during the 10 days and become an outdoor leader who can also use English. Then I use English actively and interact with other members a lot.I look forward to learning with you all!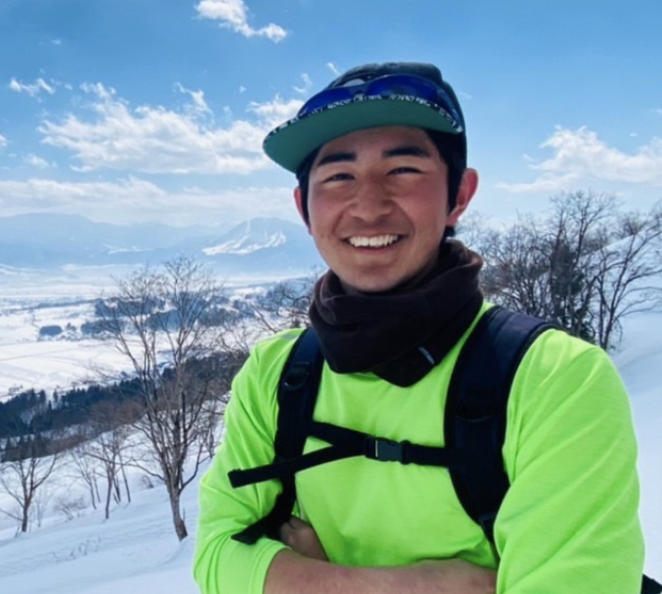 Sho-chan(International Nature and Activities College)JP
Hello,everyone My name is Shota Suzuki. Please call me Sho-chan. My favorite outdoor activity is Surf and trailrunning. I wanna be a outdoor leader. Then,I wanna tell the people as many as possible about the fun and fascination of the outdoors and the joy of learning. By attending this course,I wanna learn about outdoor more. Looking forward to seeing you for 10days.
Genki (Shinshu University) JP
I'm Genki! Nice to meet you! I love outdoor activities. I have played in rivers and mountains a lot since I was little. I'm currently leading education at university. I'm interested in various activities now. And I will be walking the Abel Tasman trail in New Zealand from November 12th to 20th. After graduating from university, I'm thinking of going to Australia to pursue new learning! In the future, I would like to convey to children the wonders of nature and the joy of outdoor activities. However, as an outdoor leader, I lack experience and skills. Therefore, I would like to participate in this course and learn many things. In particular, I lack leadership skills. Also, I want to improve my facilitation skills. I'm not used to expressing something in front of people, so I want to try a lot and improve my skills. So, in this course, I want to actively discuss and work on issues, communicate a lot, and improve my leadership skills. I'm not confident in speaking English, but I want to do my best while communicating with my teammates.
Apprentices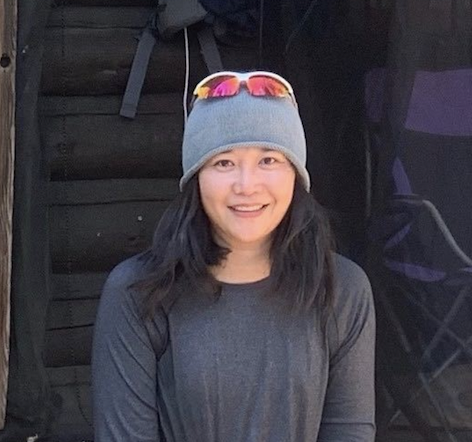 Sundos (Shanhai Mingxin Outdoor Leadership Center) CH
Wei Song, Chinese outdoor educator. Her unique and rich experience as nurse, educator, and executive transfers into her talent as outdoor educator. She has completed WEA Certified Outdoor Leader Course in Japan and graduate with high grade. She is also challenging to became Certified Outdoor Educator to bring WEA curriculum into China. Not only WEA, but also she is trying to be wilderness medicinal instructor form Wilderness Medicine Training Center, too. She must make a big deference in Chinese outdoor industry!
Lito (Leave No Trace Philippine) PH
Lito De Veterbo, The pioneer of LNT and Mr. LNT in Philippine. He is the first LNT instructor in Philippine and provides huge number of LNT workshop through the nation every year. He also practices long distance walk and promoting LNT through the trip. He was guest speaker of 11th Japan Outdoor Leadership Conference sponsored by WEAJ 2023 in Tokyo and just completed NOLS course this summer. He is also trying bring outdoor professionalism to Philippine using WEA educational scheme.
Outline
Sponsor:Wilderness Education Association Japan
Operation:Arkansas Tech University
Cooperation:Little Rock 4H Training Center
Meet Together:3pm on February 12 @baggage claim in the 1st floor of Bill and Hilly Clinton National Airport(LIT)(Little Rock, AR)
*If you will arrive before 12th and stay some hotel in Little Rock, you don't have to get back to the airport. You will be picked up at your hotel directly. Please send the information of your hotel to the office.
*For immigration, You can document following address as visiting location.
Little Rock 4H Training Center, 1 Four-H Way, Little Rock, AR
Break Up:AM on February 22@ Little Rock 4H Training Center
*The transportation to the airport will be provide by operation staff.
*It would be recommended to book the flight around noon or later.
Instructors: Jay Post (Arkansas Tech University)/Taito Okamura(backcountry classroom Inc.)
Credential
This course will provide you the Certified Outdoor Leader (COL) which is global standard of outdoor leader who can take people to the wilderness trip and help them to achieve their goal with safety and environmental sustainability. We will integrate 10 day Outdoor Leader Training Course(OLTC) which is training program for COL and 5 day COL course. So, You have to take self-study half of OLTC curriculum below until the in-person course. Please do not feel pressure. Your adviser help you to learn and qualify you. Once you completed the self- study, You will create portfolio in US site which is announced at beginning of February.
8.0.Judgment
・Decision making and judgment
9.1.Outdoor Living Skill
・Gear & Cloth selection
・Water purification
・Hygiene in the outdoors
・Navigation
9.2.Plan & Logistics
・TEC planning
9.3.Leadership
・Leadership
・Expedition behavior
9.5. Environmental Integration
・LNT
9.6. Education
・Education basics(SPEC)
・Grasshopper
・Lesson plan

Portfolio Creation
・WFA/WFR certification(if you are certified)
・LNT L1/L2 certification(if you are certified)
・Lesson Plans (Choose your comfortable topics)
・Short bio videos (Either in English or your language)
・Resume (Your education, Outdoor training and certification, and outdoor experience)
・360 evaluations (from instructor, peer, and yourself)
・Trip journal of 3 days or more(including past experience)
If you have completed OLTC, you don't have to plan additional self-study. You have already done. Please organize your document.
Course Design
Date
Course
MM/DD
Location
Program
DAY1
OLTC
Feb 12
4H Center
LIT Airport Arr.
Openning Guidance
DAY2
OLTC
Feb 13
4H Center
Challenge Course
Group Dynamics
Lesson Plan etc.
DAY3
OLTC
Feb 14
Mount Nebo State Park
Travel to Mt. Nebo SP
Rim Trail (3 miles)
Risk Management
Hiking Technic etc.
DAY4
OLTC
Feb 15
Mount Nebo State Park
Summit Park Trail (2-4 miles)
Trail service project (with ATU class)
DAY5
OLTC
Feb 16
Mount Nebo State Park
So Experience
History of outdoor leadership
DAY6
COL
Feb 17
Mount Nebo State Park
Ox Pull Trail (4 miles)
LOD & lesson implementation
DAY7
COL
Feb 18
Mount Nebo State Park
Millers Goat Trail (6 miles)
LOD & lesson implementation
DAY8
COL
Feb 19
Mount Nebo State Park
3Cs Trail (4 miles)
LOD & lesson implementation
Day9
COL
Feb 20
Mount Nebo State Park
Waterfall Trail & Lizard Tail Trail (3 miles)
LOD & lesson implementation
Self-Evaluation
Day10
COL
Feb 21
4H Center
Travel to 4H center
360 Evaluation
Certification Ceremony
DAY11
Feb 22
4H Center
LIT Airport
Equipment
A set of clothing suitable for hiking (you can wash it at the base camp, but please bring enough for a certain number of days), winter cloth, globe, knit cap, neck warmer, rain Jacket, sleeping bag & pad(for 4 season), hiking shoes, sports shoes (tent site shoes ), backpack of 60 liters or more, headlight, replacement battery, tableware, water bottle (1 liter) x2, hiking stock, compass, shovel, knife, a few stuff bag.
Office for Asian Student
Wilderness Education Association Japan
(E)office@weaj.jp
(P)+81-29-895-3775